2019 - Let There Be Music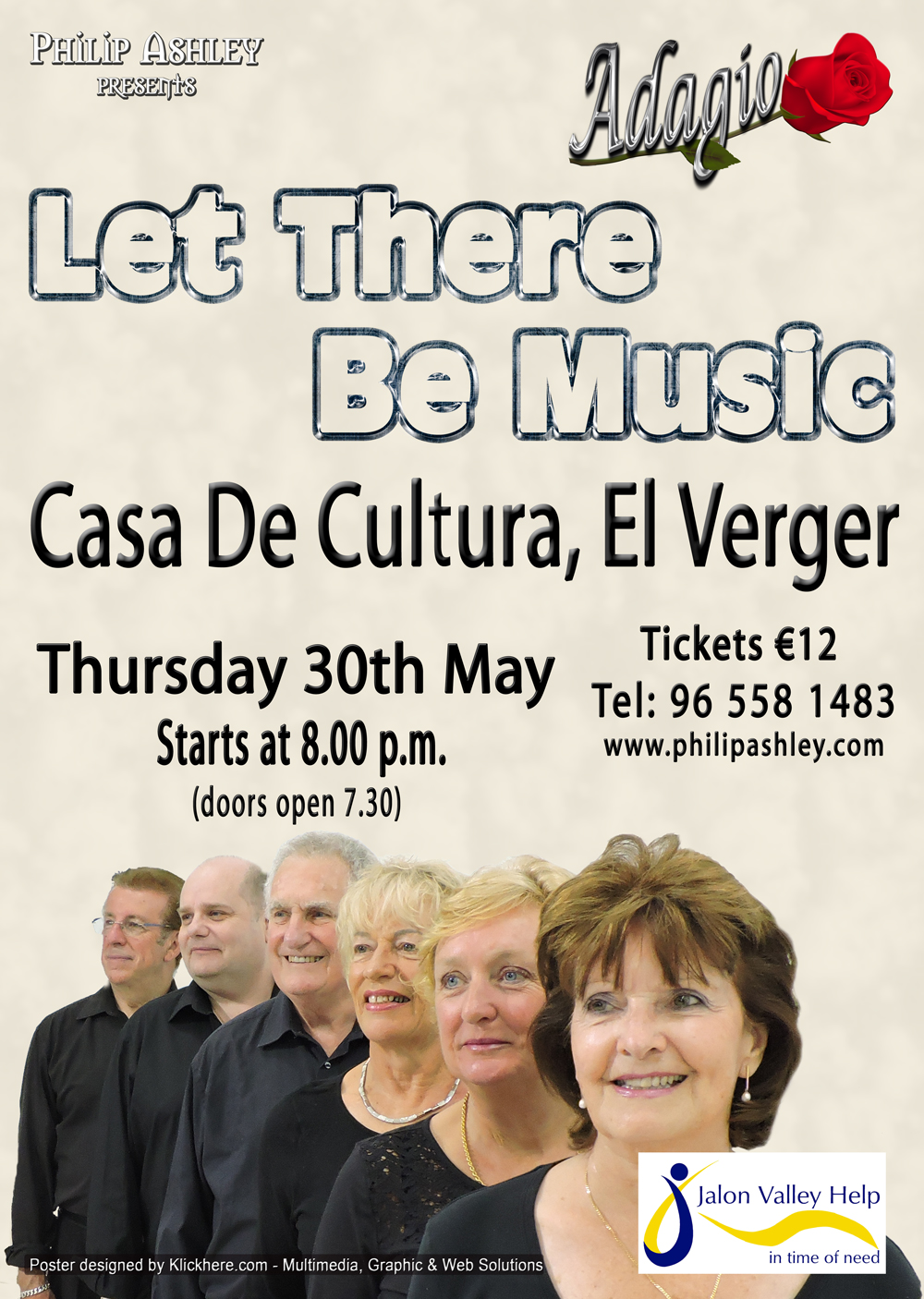 After performing to sell out audiences during 2018 Adagio are back with a new selection of muisc entitled "Let There Be Music". This concert debuted in Alcalalì on Saturday 2nd February 2019. The concert was filled with a wide variety of music all presented with Adagios unique sound and humour.
The six members of Adagio have worked hard to put together this programme, which is as varied as it is fun. The songs range from Lennon & McCartney, Ralph McTell, John Denver and Bryan Adams to name but a few. The group look for interesting and unusual arrangements of popular classic as well as songs that you may never have heard before. In this selection for example was 'The Chocolate Song'.
Once again the evening was a sellout with the audience enjoyed a finger buffet during the interval. Look for other dates during the year to hear this great selection of music.
The evening was repeated again on May 30th at the Casa de Cultura in El Verger to a very appreciative audience. The folowing comment was from an audience member who came to see this performance -
"Nice work, smashing harmonies. Good mix of songs. We really enjoyed it."
Below is a compilation of photos from the performance and also a video of some of the music from the night.