Box Office
Saturday 05 November 2022, 07:00pm

Contact
Philip Ashley - 96 558 1483
Performed by Adagio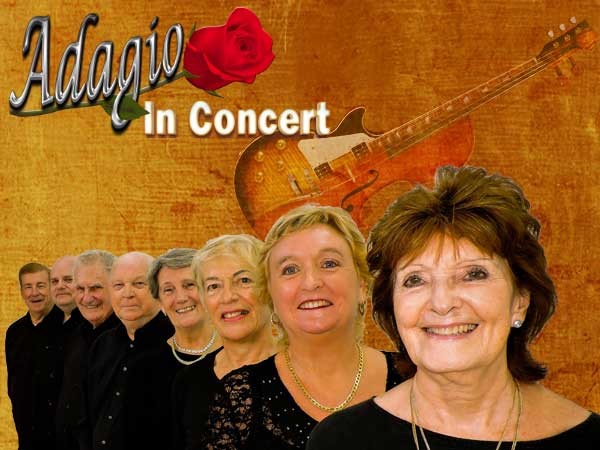 Tickets €18 (inc buffet)
The eight-part harmony group Adagio are getting ready to perform their first concert since the lockdown. During the interval the audience will be treated to a finger buffet included as part of the ticket price.
The concert will also be helping to raise funds for Jalon Valley help with a portion of the ticket money being given to the charity to help them continue their work.
Adagio enjoy putting their own spin on well-known songs so this evening promises to be full of good music and a few laughs. Not afraid to shy away from a challenge, they will be tackling some classical music along with pop classics, musical theatre and some humorous numbers.
There will be songs from Tom Lehrer and Victoria Wood along with an Everly Brothers medley, a selection from Mary Poppins 2, and various hits from the 60's onwards.
These concerts have always been popular in the past, so prebooking is essential.
Location :
Ánimo Centre, Alcalalí
Carrer Valent, 14
Alcalalí
Alicante
03728
Spain